30. September 2019. | Author: techysium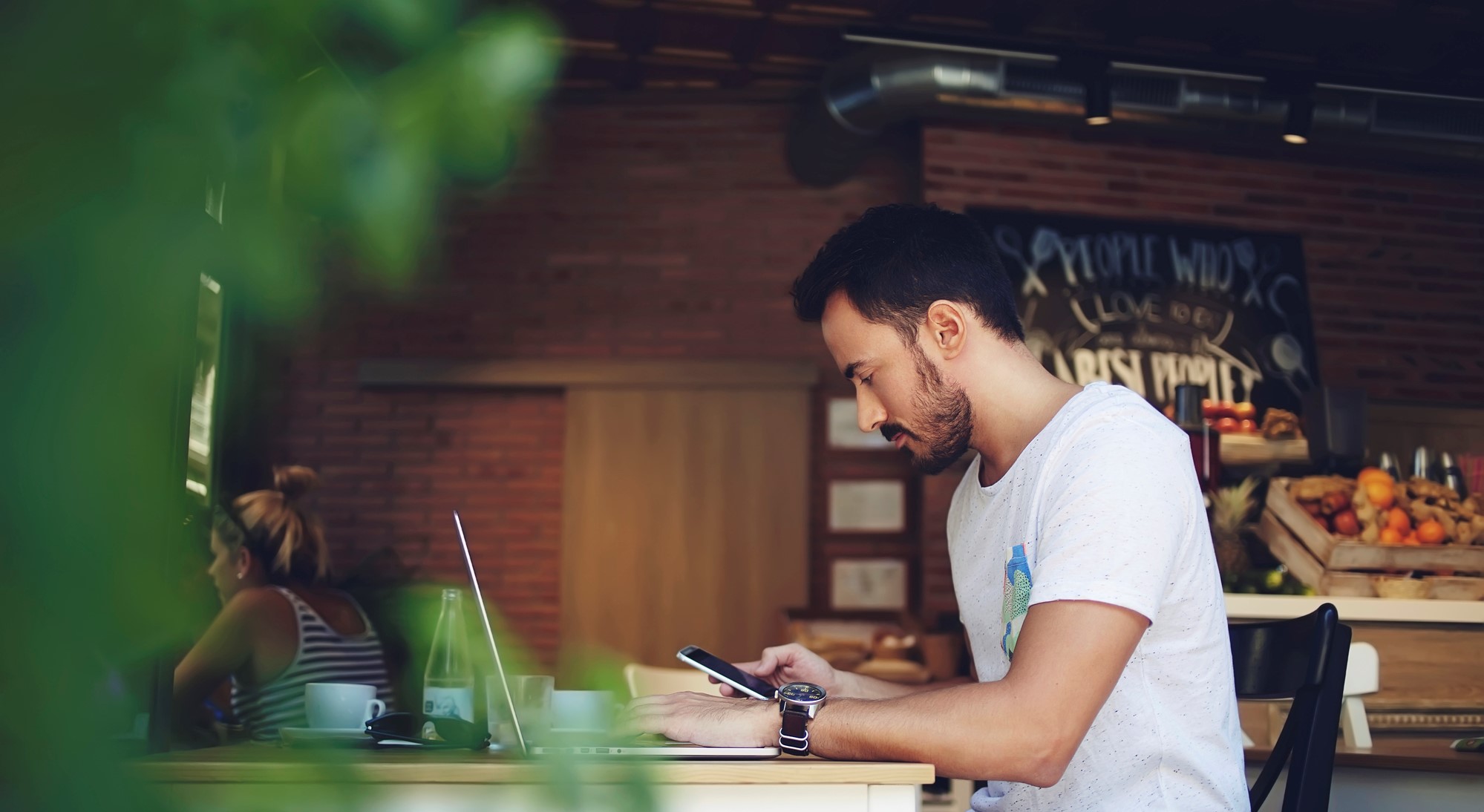 For this article, we reached out to Anita Füzi, one of the major global experts in the young field of remote work counseling, to get the best and most up-to-date description about the State of Remote. The scope of the ongoing changes is massive, it's hard not to see that remote solutions like nearshoring are part of a still emerging trend - and Anita is here to tell us the details and back them up with research data.

The traditional office, where people sit at dedicated desks working a '9-5 routine' is rapidly being transformed into a highly mobile workplace. Due to mobility and ubiquitous technological connectivity, the office is no longer a stable entity of place, and we are no longer bound to a single desk. With our laptops and smart phones, we can basically work anywhere and anytime. Remote working is the new norm, and it is no longer a privilege that can only be enjoyed by the independent workforce. It is becoming the standard operating mode for the 21st century corporate employees as well.

According to recent IWG flexible work report, half of all employees globally are working outside of their main office HQ for at least 2.5 days a week. Another study, by telecommuting research firm Global Workplace Analytics and recruitment firm FlexJobs, found that 4.9 million American workers said they telecommuted in 2017, representing an increase of 159% from the 1.8 million U.S. employees that said the same in 2005. There are 3.9 million Americans or 2.9% of the total US workforce who work from home at least half the time. And the numbers go on… Estimates say that by 2028, 73% of all departments globally will have remote workers, with 33% full-time employees working remotely (Upwork, 2019).

Let's see why the future of work is increasingly going to be dominated by remote working.

Corporations are aware that the ability of working remotely is becoming crucial when it comes to attracting and retaining the best talent. Corporate employees in the 21st century have different expectations of work than past century workers, and they deliberately seek to join organizations that support the social aspects of work such as the opportunity to have greater work-life balance. Recent research from Gallup notes that those workers who spend their working time away from their traditional office about three to four days of the week are more engaged in their jobs than those who spend all their time by their office desks.

When this mental need (relating to the autonomy given to employees so they can decide the most important task to work on, and the best place to work to focus on that task) is fulfilled, employees are more satisfied and productive at work that apparently lead to greater work-life balance.

At present, home office is still the most popular option for remote work as found by Buffers' The State of Remote Work 2019 Report. In their sample of 2,500 remote workers, 84% stated that they work most of their time at home. While home working also has drawbacks, a two-years study by Stanford University found that work-from-home employees work a true full-shift (or more) versus being late to the office or leaving early multiple times a week and found it less distracting and easier to concentrate at home. Moreover, a report from OWLLabs in 2019 shows that people who work from home at least once a month are 24% more likely to report feeling happier not just more productive at their jobs.

Companies sees flexible working as a major driver to success. 79% of survey people in the IWG survey admitted that it played a major role in business success as it not only increased their employee's productivity and happiness but also helped attracting and keeping the best talent. 83% of global respondents in the IWG report stated they would pick the job that would provide the flexibility to work offsite at least some of the time.

The younger generation also favor flexibility when it comes to their dream job. Millennials and Gen Z will be soon the workforce majority, with 58% of the workforce by 2028, and thus, future-proof organizations will need to get ready to meet their expectations (Upwork, 2019). The opportunity to work remotely is seen as an individual's right by the young generation. More than 80% of youngsters would want to change to full-time remote working mode, and are looking for greater work life balance. Businesses are using the offer of flexible working to attract younger workers (75%). On the other hand, they still need a workplace that is collaborative, mindful, ageless, and intuitive, and these attractors are even more appealing to the younger generations than salary (70%) – according to Signal research. Young generation is also more likely to engage in freelance work. According to Freelancing in America 2018, 42% of millennials and 45% of Gen Zers freelancing today, and when asked if they do it by choice or necessity, over 60% responded by choice.

According to McKinsey's report on the independent workforce, there was approximately 162 million people or 20-30% of the working population engaged with freelancing in EU-15 and America in 2016. In the States, 35.8% of the working population were freelancers in 2017. Freelancers are estimated to make history in 2027, when there will be more freelancers in the labour market than employees in the US (83.4M non-freelancers vs. 86.5M freelancers) (Future of Work - Giving Superworers to Freelancers, 2018).

Anita will be back in two weeks, telling you how can business leaders actively adapt to the current and near-future state of global remote work. Meanwhile, you can check out her academic pieces on coworking spaces or review her contribution for CoworkingResources on how the future of flexible work looks like. If you're having any questions about the state of remote, feel free to reach out to her through LinkedIn!